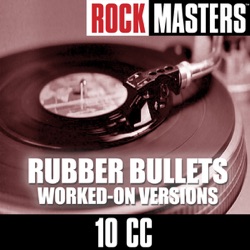 Rubber Bullets
10cc
23 hours ago
Me and Julio Down By the Schoolyard
Paul Simon
23 hours ago
More, More, More
Andrea True Connection
23 hours ago

More Than I Can Say
Leo Sayer
23 hours ago
That's the Way I Like It
KC and the Sunshine Band
23 hours ago
Philadelphia Freedom
Elton John
23 hours ago
You Wear It Well
Rod Stewart
23 hours ago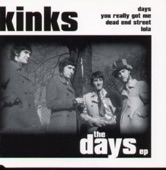 Lola
The Kinks
23 hours ago
I Am...I Said
Frank Sinatra & Neil Diamond
23 hours ago
September
Earth, Wind & Fire
23 hours ago
View more
Totally Radio 70s online
Just for Hits & Giggles
Totally Radio 70's is a Australian digital radio station owned and operated by Totally Media. Best known for musical genres such as 70s and oldies.
Categories:&nbsp
Oldies, 70s
Frequencies Totally Radio 70s
Adelaide: Online
Brisbane: Online
Canberra: Online
Darwin: Online
Gold Coast: Online
Hobart: Online
Melbourne: Online
Perth: Online
Sydney: Online
View more
Top Songs
Last 7 days:
1. Gary Numan - Cars
2. Don McLean - American Pie
3. Gary Numan - Are 'Friends' Electric?
4. 10cc - Rubber Bullets
5. The Kinks - Lola
6. Christie Allen - Goosebumps
7. America - Sister Golden Hair
8. Chicago - Saturday In the Park
9. Frankie Valli & The Four Seasons - December, 1963 (Oh, What a Night)
10. Cat Stevens - Wild World
Last 30 days:
1. Gary Numan - Cars
2. Don McLean - American Pie
3. Helen Reddy - I Am Woman
4. America - Sister Golden Hair
5. Cat Stevens - Wild World
6. Russell Morris - Sweet Sweet Love
7. Carole King - I Feel the Earth Move
8. Rod Stewart - Tonight's the Night (Gonna Be Alright)
9. Don McLean - Vincent
10. Billy Thorpe & The Aztecs - Most People I Know
Contacts
E-mail:&nbsp
onair@totallyradio.com.au
Social networks
Share
Comments